Did you know that there are more than 200,000 car crashes every year in Florida? Dealing with the fallout of an accident, even a minor one, can feel completely overwhelming. For some, small repairs are not a major problem, but for others, even a small car repair bill can cause financial hardship.
At a time when the country is already facing severe financial strain, it's becoming harder and harder to find safe, reliable, and affordable transportation. Fortunately, free help with car repairs has been offered to communities as they band together to support one another.
People Are Struggling to Make Ends Meet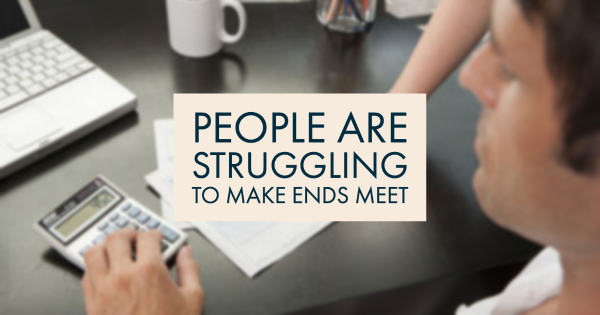 The United States may be the "Land of Opportunity," but that doesn't mean that everyone shares equal opportunities. While the wealthiest of Americans have held more wealth than the rest of the population combined for a long time, the pandemic has made this divide even more apparent.
From major household projects like roof repairs to sudden emergencies that involve car towing, many Americans find themselves unable to make necessary purchases or repairs to their belongings. During the pandemic, the vast majority of Americans have been burdened with the decision to choose among items like car repairs over necessities like money for rent or groceries.
While federal aid may not have been sufficient to tide many residents of the United States over comfortably, communities have responded in their own ways to ensure residents are properly cared for.
Food may seem like a logical choice over car repairs in an emergency, but a car that doesn't run has many effects that trickle down. For families that can't afford a car, car repairs to make theirs usable, or money for groceries or healthcare may evaporate without a source of reliable transportation to make it from home to the workplace.
Fortunately, there are a number of local and state-wide projects offering free help with car repairs that are aimed at helping Americans who need it the most.
Free Help With Car Repairs in California and Las Vegas: RepairSmith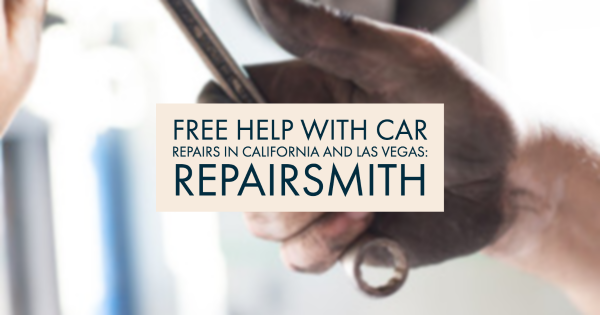 For far too many frontline workers or laid-off employees, car repairs to provide a reliable means of transportation to and from a place of employment have become too expensive. Fortunately, RepairSmith in California has found a way to help support their local communities by providing free help with car repairs.
RepairSmith announced that it will be donating $100,000 in free, no-contact car repairs for members in the community facing hardship as a result of COVID-19. The company is offering free car repairs to frontline workers, including government employees, service workers, delivery drivers, healthcare professionals, and employees of grocery stores and pharmacies. Other community members eligible for free car repair include those who have lost employment as a result of COVID-19. Through the program, individuals receive up to $500 in everything from auto body repair to muffler repair and maintenance services to keep their car safe and operational during this crisis. Not only is RepairSmith offering up to $500 in free car repairs, but they also offer a 12-month, 12,000-mile warranty on their work.
RepairSmith CEO Joel Milne says, "Amidst uncertain economic times, we believe that relieving the heroes and victims of this pandemic of a financial burden is the right thing to do. RepairSmith is able to deliver car repair in a safe and convenient manner, even during a health crisis. We hope offering free car repair to those experiencing hardship will provide some relief and support in our local communities. A crisis like this is an opportunity for us to support everyone on the frontlines who is working to keep the community safe and healthy."
He continued, "We are in the unique position right now to hire more technicians to service car owners at their home. RepairSmith is all hands on-deck and we are here to support our communities by all means possible."
RepairSmith ensures safe repair experiences by implementing a no-contact repair policy. There is no direct contact between technicians and car owners during repair appointments. Additionally, all technicians wear a fresh pair of gloves to every appointment and make a point to thoroughly disinfect high-touch areas in the vehicle. Through RepairSmith and their free help with car repair initiative, reliable transportation is becoming more attainable.
Free Help With Car Repairs in Virginia: Mechanics of Faith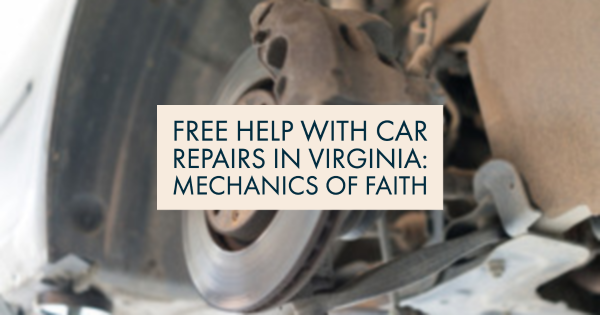 Jason Wells, a manufacturing professional with a passion for working on cars, is determined to help members of his Virginia community through free help with car repairs. More than two years ago, Wells started Mechanics of Faith, a free repair service for disadvantaged members of his community.
"What we started doing and what we still do now is, if you bring me your parts, I will fix your car at no cost," Wells said. "We have got folks who need new brakes. I will fix your brakes. If you need an oil change, I will do it."
Amid the pandemic, economic hardship is a common experience. People who did have a good job have been unemployed are still struggling to make ends meet. For instance, a family that might have been able to buy their own Jeep Grand Cherokee parts before the pandemic may not be in a financial position to do so now. Diesel engine repair can also be costly, but Jason Wells has generously introduced a blessings program to help those most in need with the cost of any parts.
"We do have a blessings program where we will cover the cost of the parts," said Wells. "I have been in financial hardships. Because of that, I believe we should not judge anybody. I have been so blessed. I have a roof over my head, and three beautiful girls and a wife. Because God has blessed me, I felt compelled to give back to the community that has been so good to me."
In addition to providing free help with car repairs, Mechanics of Faith works closely with Liberation Veteran Services to provide free cars to veterans. Liberation Veteran Services is a nonprofit that offers a residential program for homeless veterans. They operate a 38-bed shelter, and veterans are also able to receive mental health counseling and help with substance abuse. Most veterans who live in the shelter stay for about seven months, and Liberation Veteran Services helps them transition into independent living.
Fletcher Johnson, program director for Liberation Veteran Services, says "Most of our clients have some type of physical disability. Once they get out, that is when transportation can become a problem. That's why what Mechanics of Faith does is important."
One of the program's former clients is forever thankful for all of the assistance he received. Tyrone Saunders, a Marine Corps vet with a disability, spent just over a year in the Liberation Veteran Services program. He is now living in his own apartment. Upon completion of his stay with Liberation Veteran Services, he received a 2004 Honda Pilot through Mechanics of Faith.
"Being a disabled vet, there was one thing that was kind of worrying me: How was I going to get around? Fletcher Johnson told me about the [Mechanics of Faith] organization, and he put my name up for one of the donations," Saunders said. "It is a godsend. I thank God for organizations like that and all the other churches and organizations that help get vets back into personal independence."
Wells has been serving the community for years, and he maintains that he gets great satisfaction by offering free help with car repairs. He says that he far prefers to repair cars for members of his community as opposed to just collecting donations to buy safe and reliable transportation for those in need.
Wells sums up his program saying, "I would rather fix and repair vehicles, make them safe and reliable, and give cars to six veterans in need rather than just buy one or two a year. Our mission is sharing God's love and keeping the community safe one auto repair at a time."
Free Help With Car Repairs in Michigan: Pull Over Prevention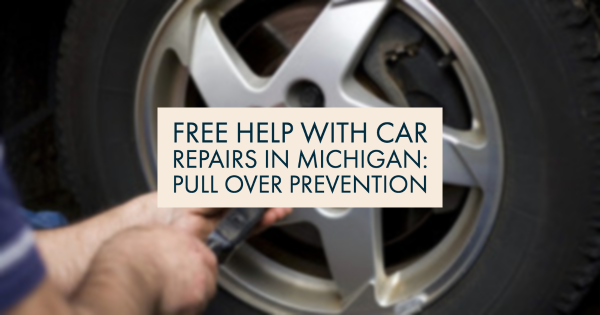 The year 2020 has been rife with frustration and hardship, but it has also given communities the opportunity to rally and support their residents. Free help with car repairs is just one thing that the Ypsilanti community in Michigan is doing to provide relief to those who need it most.
When it comes to an issue like a broken taillight, most motorists might be a bit nervous if they were to get pulled over, but for many minorities in the country, it's far more than a case of nerves. For far too many, being pulled over by the police can be incredibly stressful, and it can even result in a life-and-death situation.
In one community near Ann Arbor, Pull Over Prevention (POP) clinics are providing free help with car repairs. The three groups working to offer POP clinics are Peace House Ypsilanti, the Huron Valley Democratic Socialists of America, and the Mutual Aid Network (MANY) of Ypsilanti. These groups say that their work is "an easy way to prevent police interactions" and are a way of "prioritizing minorities for this event as a way to mitigate that harm and promote equality."
A local repair shop, Auto Value, is partnering with these organizations to help community members have safe and reliable transportation. Auto Value offered the event organizers discounted prices and donated a large number of items to help make the clinic a success.
Amanda Mayer, co-director of the Mutual Aid Network of Ypsilanti, said that she had been pulled over because of broken lights and it was "nerve-wracking" for her. She added that "being pulled over is one of the most dangerous experiences for minorities in America."
During the POP clinics, community members can get their front and rear lights repaired, have minor tire issues fixed, and have any necessary fluids topped off. More major repairs like car suspension problems or a car brake repair are not offered at the clinics, due to space and time limitations. The organizers also arranged for childcare and snacks to be available, and will provide literature on community resources to help people know where to turn for additional help.
A community in Minneapolis is also finding ways to help those with financial hardships get free help with car repairs. The Lift Garage opened in 2013 specifically to provide affordable auto services to low-income individuals. To maintain the mission, the Lift Garage relies on donations and grants.
Cathy Heying, founder of Lift Garage, said "We recognize that people walking in our door are typically dealing with much more than just car repairs, and we try hard to meet them where they are. We ensure that we always have free hearty snacks in the waiting room [such as] granola bars, ramen noodles, etc., because probably our folks can't afford to go grab lunch at Arby's."
Heying also connects her customers to helpful resources and community partners. Curious about what kind of repairs can help you avoid traffic stops? "In my experience, hearing from our customers of color, it seems light bulbs, loud exhaust, and items hanging from the rearview mirror, which is illegal in Minnesota, are the reason many get pulled over, so for this particular issue, I'd help them prioritize those things," says Heying.
Finding Help for Others and Yourself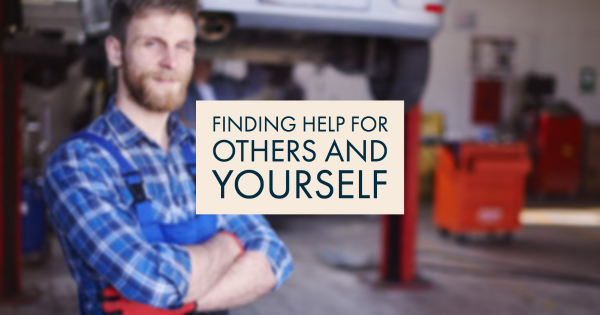 Not everyone has the ability to provide free help with car repairs, but there are ways that you can get involved and help those in need. Do research about charitable organizations in your area and call to find out if there are ways to help. You can also get creative and call a local church, shelter, or even a car accident attorney to help you find programs you can participate in. Some organizations need volunteers to run events and coordinate relief programs and others may simply need monetary donations.
If you find yourself in need of assistance, don't be afraid to reach out. For stranded motorists, roadside assistance is something common in many insurance policies and can be a great option to help you get to your destination safely. You can also contact your local community outreach center to inquire about free help with car repairs. Whether you're in need of help or you're looking to provide relief to others, there are multiple programs available to help you.